Early Years
We have been very busy in Nursery and Reception. Take a look at some of the things we've been doing.

Gross Motor...
The children (and staff!) have enjoyed starting the day doing songs and dances from 'Go Noodle'. We have also enjoyed doing some relaxing yoga moves.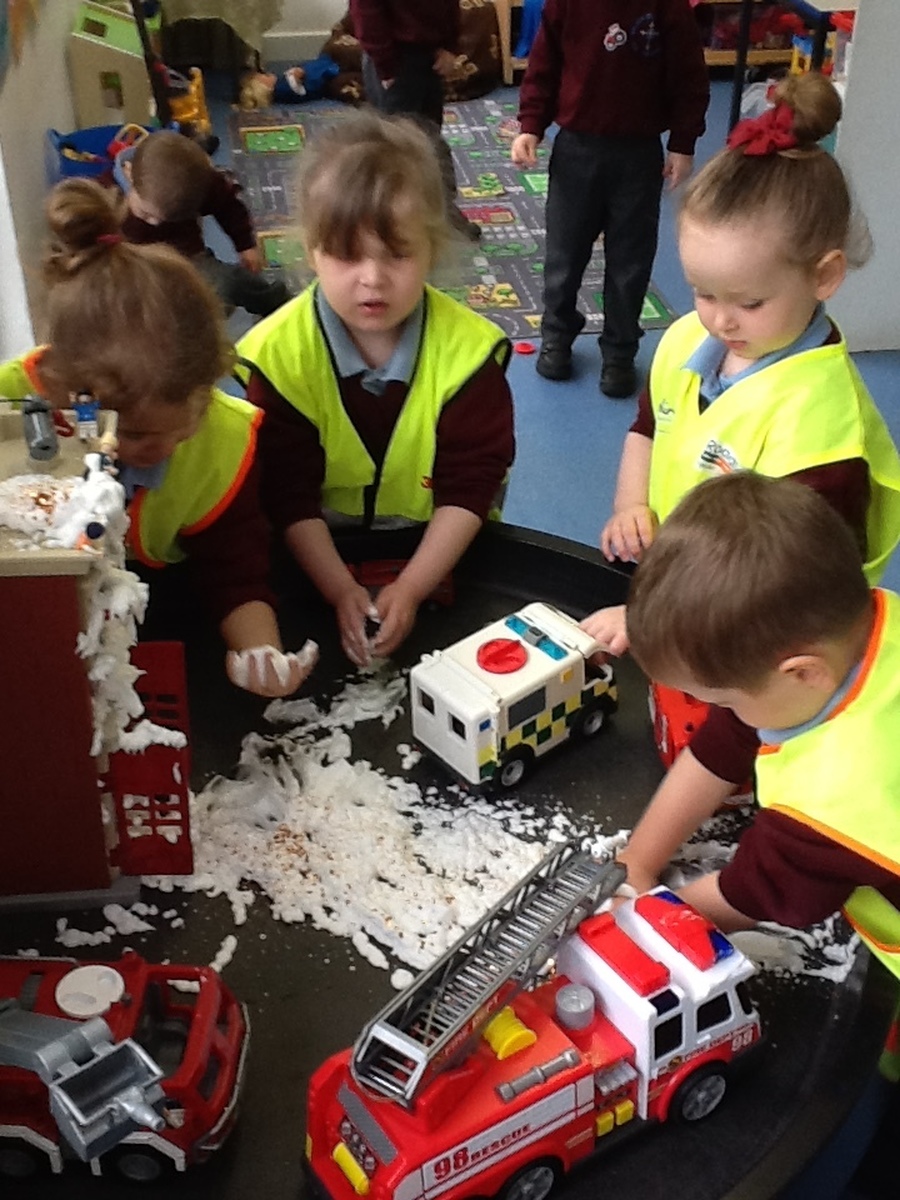 Sensory
Nursery and reception enjoyed mark making in the shave foam and putting the fire out at the fire station.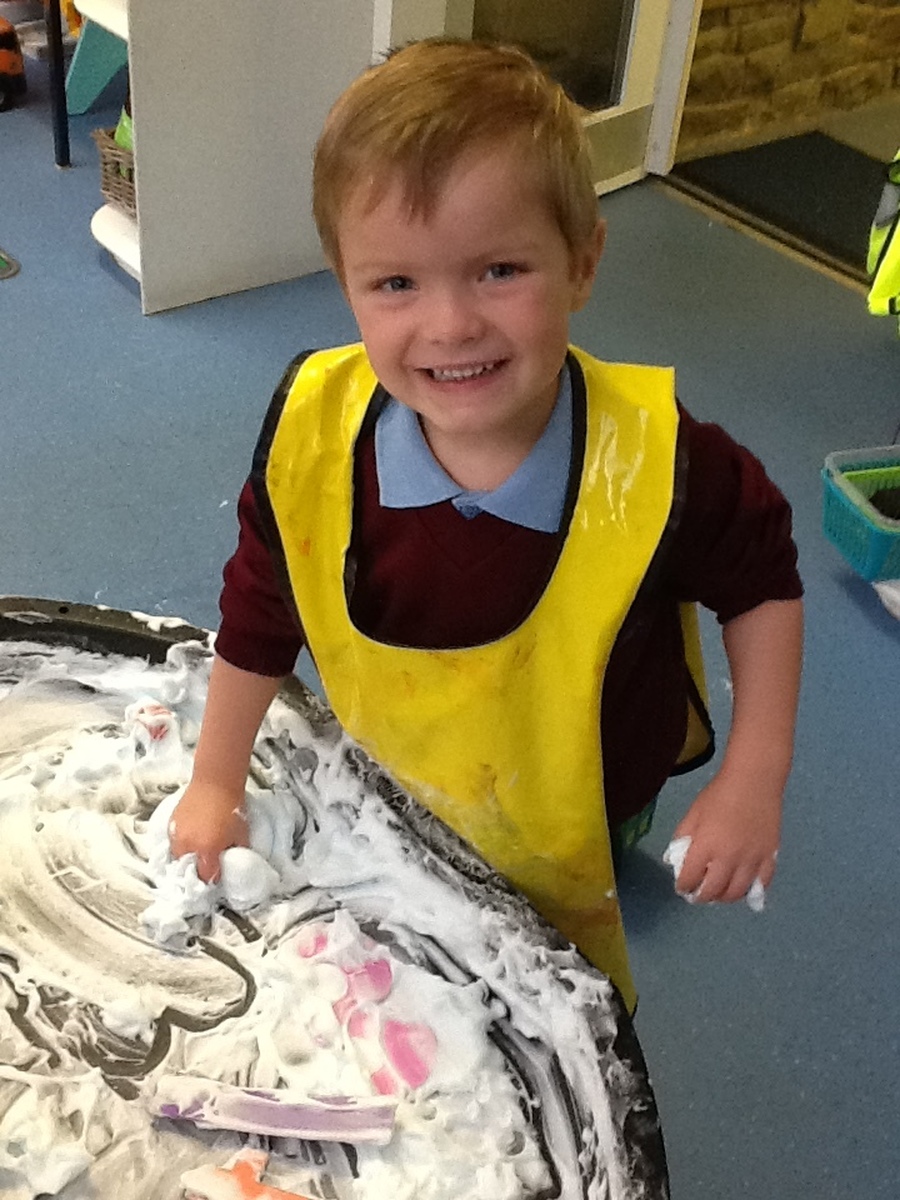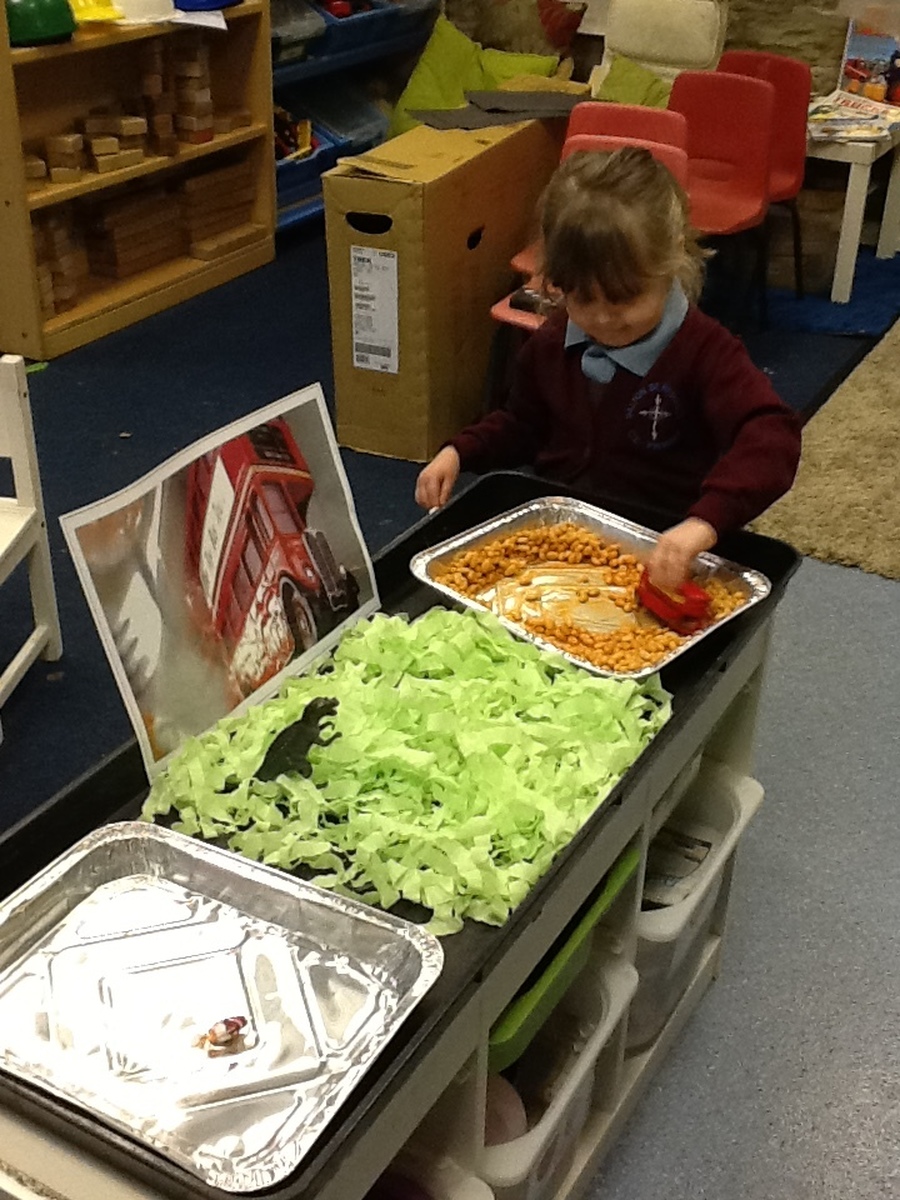 Terrific Transport
We are looking at lots of different books linked to the 'transport' theme and doing many fun activities.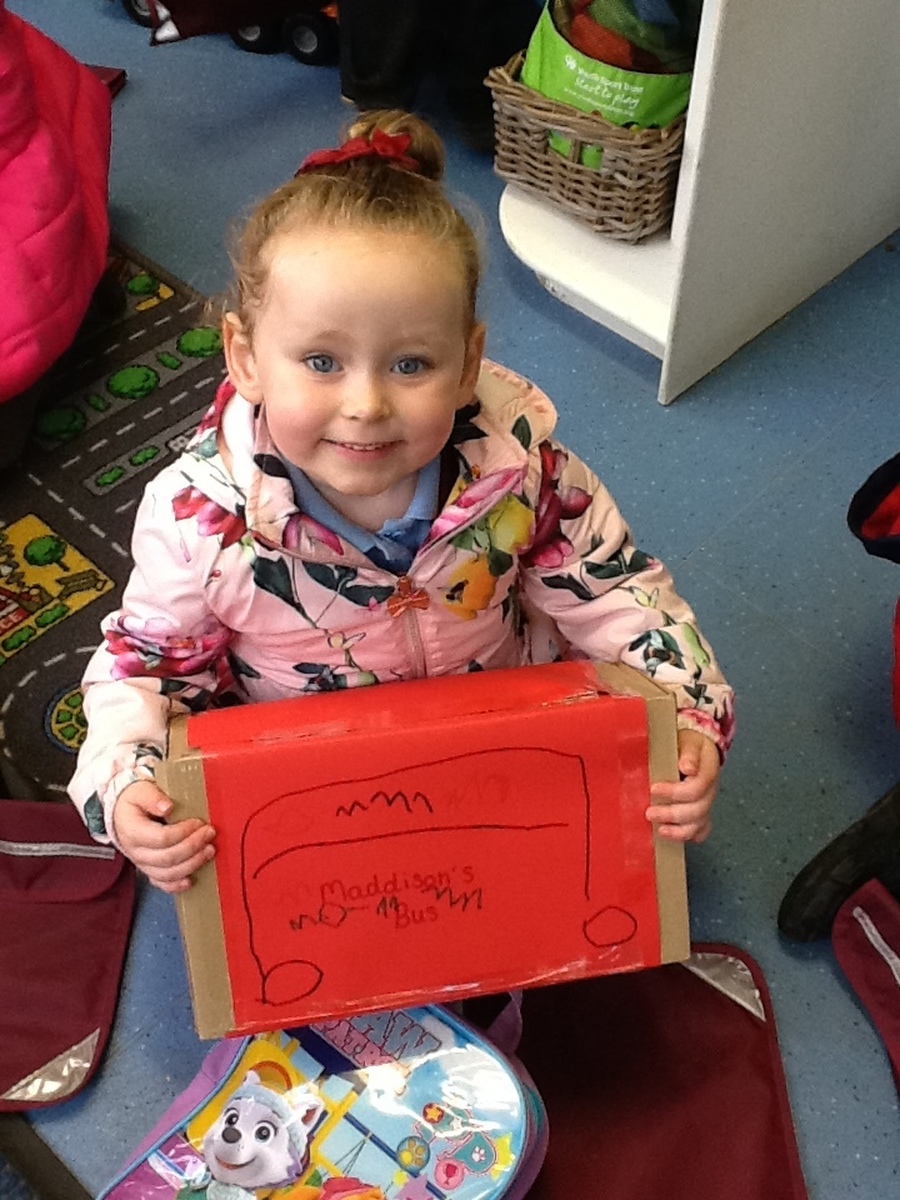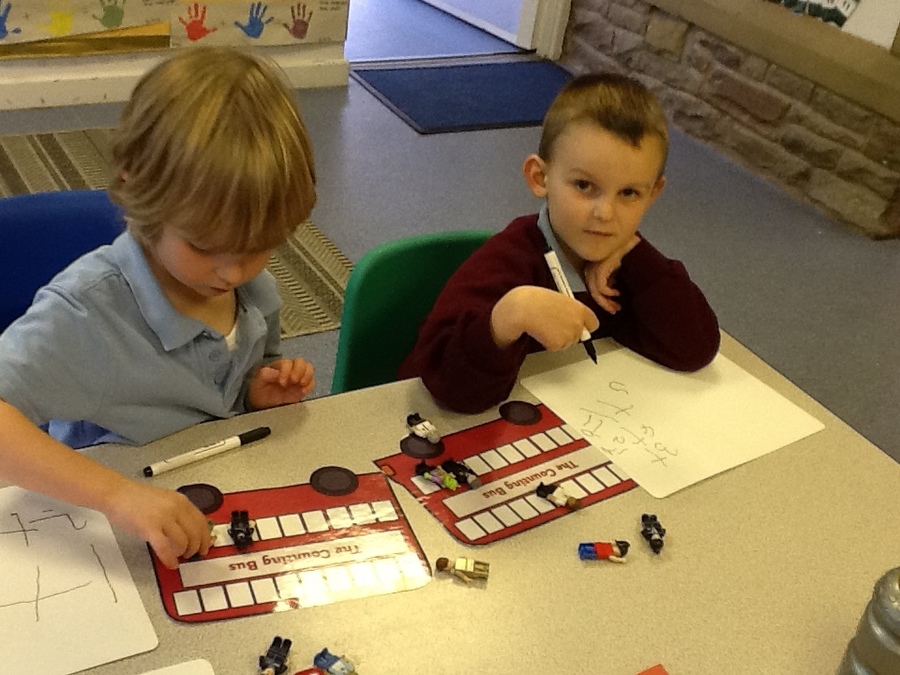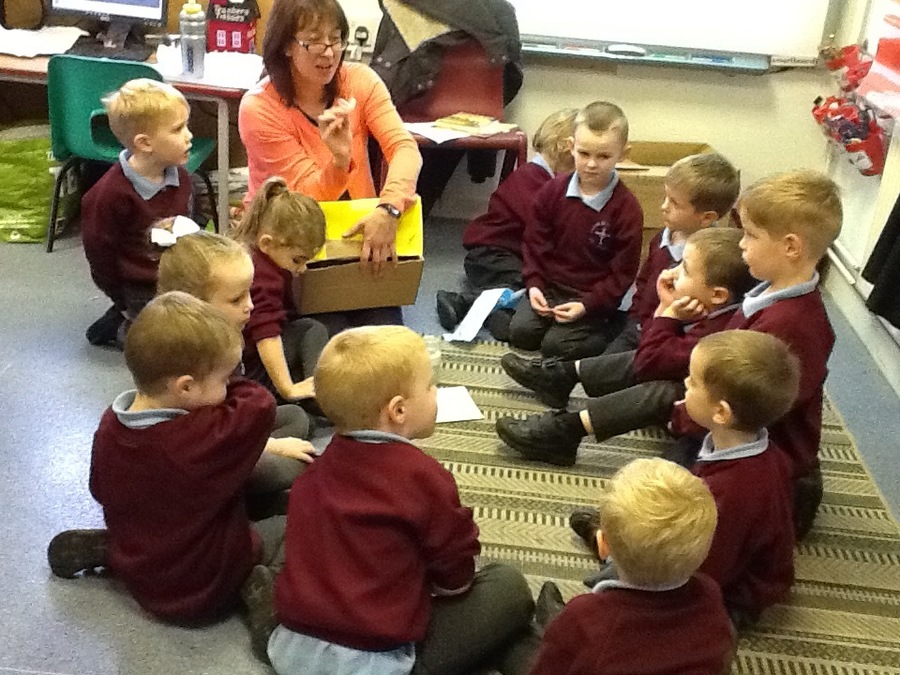 Literacy
We read 'Naughty Bus' by Jan and Jerry Oke. It is a fantastic story which has allowed us to do lots of speaking and listening activities.
Reception recorded their own version of the story and it was excellent. All the infants watched it on the interactive whiteboard and they loved it.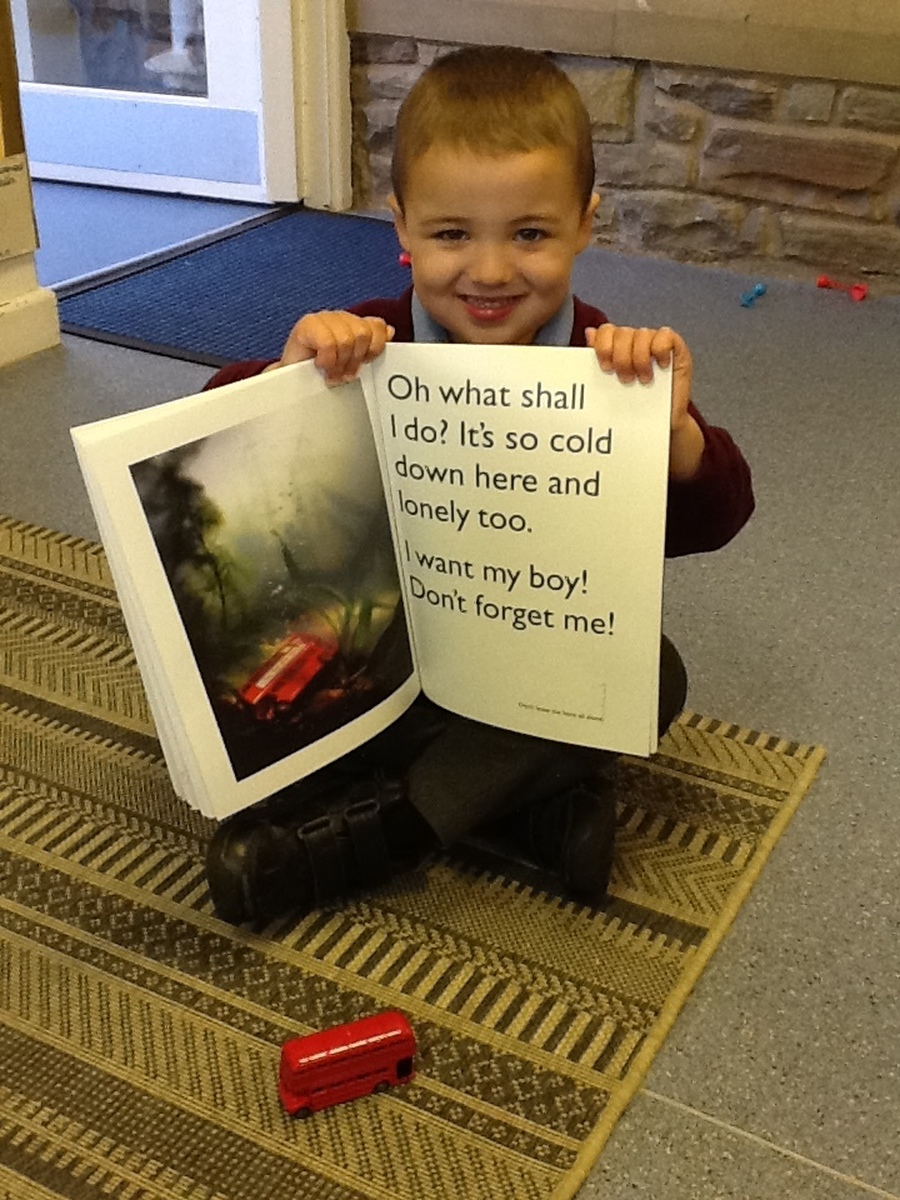 Numeracy
We have been doing lots of counting and number recognition. We have used small people and put them on the bus. We are starting to add two numbers together.
RE
We have been learning all about the Nativity story. We looked at lots of different items in our chatterbox and talked about new babies being born. We then discussed the different people in the Nativity and their different roles. We used props to help us understand the story.